This morning, I had to lower my standards for our next residence even further.

The next place we live? Needs to be mouse-free.

In Tahoe, we learned that we have worthless cats and our stint with the humane trap was useless.

Hubbie eventually took care of the Oogie Mousie with snap traps when we visited my parents.

Now, the Virginia cousins of that doomed Tahoe mouse are seeking their revenge.

About a month or so ago, I heard scratching in the walls. In the middle of the night. Directly behind my headboard. It only lasted for a few days, but it drove me crazy.

I'd completely forgotten about it until this morning.

We've had a bowl of apples sitting in the kitchen. This morning, the remaining apple looked awfully chewed. And there were black droppings everywhere.

Fuck.

This time around? To hell with the humane traps. It is ON.

We've bought the traps, complete with the prerequisite fake cheese.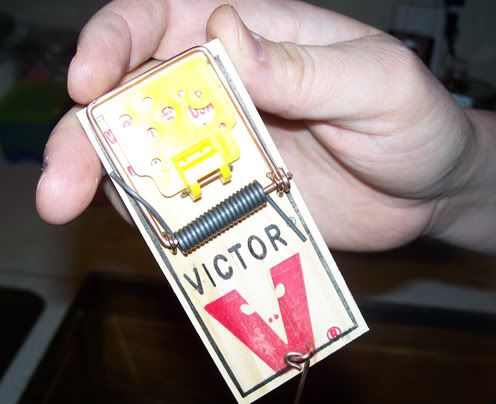 We've got our mantra.
We've set the traps.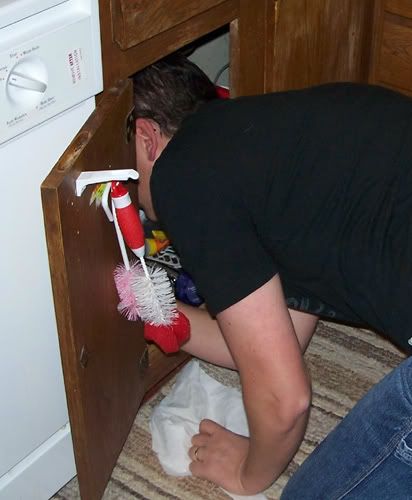 We've found what happened to the wishbone I saved. Bastards.
Now, we lock up the cats and gate the hallway so the kids don't stumble across a decapitated Mickey in the morning.
One thing is for certain. Life at the NATUI household is
never
dull.
ETA: Mickey and Minne have shuffled their mortal coil. Light your candles
in memoriam
.