I dabble in CafePress to get my creative energy out. I have a lot of fun doing it, and this month prior to the election has been fodder for many a political t-shirt.

I also do fun and cutesy stuff. After I got all the snark out, I created this: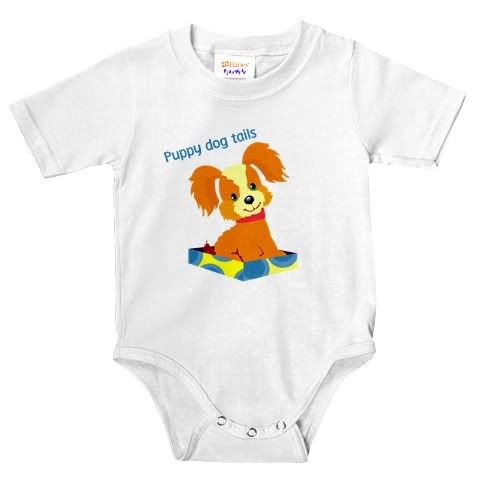 I am very proud of it. I did it because I thought it was cute, and as a bonus after-thought my cousin is about to have a baby boy so I will send one to them.
While speaking to my mother on the phone yesterday, I had a frustratingly failed attempt to share this with her.
I gave her the web address, she looked it up.
I see a dog on a shirt.
And?
I see a dog on a shirt. I don't get it. What's the significance of a dog on a shirt?
Ouch.
I explained to her for the then literal third time that I had
created
the shirt, I was proud of it, I was just trying to share, blah blah falling on deaf ears blah.
It has always gotten under my skin that my family very rarely can appreciate anything that they themselves cannot do. Just because you can't or won't do something doesn't mean it wasn't a lot of work. Say great job, dammit, it is part of your job as my mother.