What the hell happened to a good old-fashioned afternoon in the yard?

Leafblowers in a yard are like cell phones at a dinner table. Obnoxious.

And even when you think it is okay to use yours, I'll bet you have given nasty looks across the fence when your neighbor uses his while you are trying to have a barbecue and hold a conversation.

To see some guy out in his yard with headphones on, blowing his leaves into the street (or worse yet, his neighbor's yard) while the windows on the entire block vibrate with the reverb is the antithesis of the American childhood.

Doesn't anyone remember how much fun it was to jump in a pile of leaves?

People bitch that they are too fat. They bitch that they don't get any quality time with their kids. My advice? Go and buy a rake. Take your kids outside and actually spend some time with them. You will get a workout. The kids will exhaust themselves, and you will have a beautiful yard to boot.

Case in point:

Notice that Hubbie is using a broom? Yes, a freaking broom. We couldn't find our rake at first, but we were determined to get the job done.




LittleMan starting to get buried!!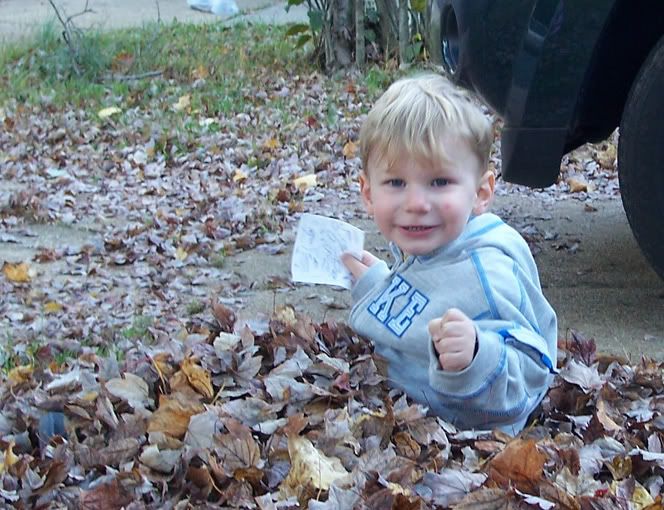 Falling leaves!!




Sheer Joy!




A leafy blankey!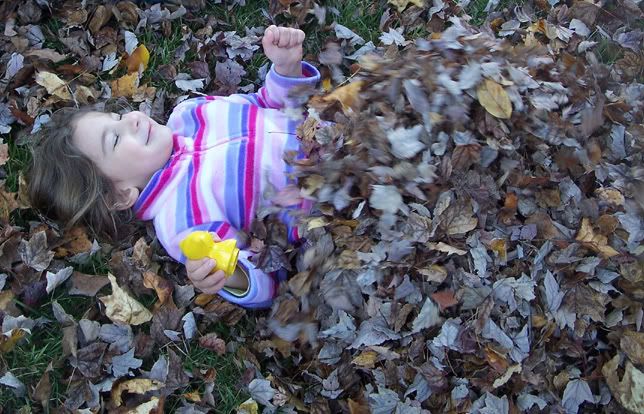 In less than two hours we bagged up six bags of leaves. The kids laughed until their cheeks glowed. The idea wasn't to have a leaf-free yard. It was to clean up and have fun doing it.

So here is the PSA from NATUI on this beautiful autumn Monday: Put away the leafblower. It doesn't matter how fast you get the job done, it is how you get it done and who helps you. There is something cathartic about the crunching sound of leaves. Give it a chance.

If nothing else, you won't piss off your neighbors by waking up their baby.