We went to the Lincoln Memorial on Sunday. Because today is Veterans Day, I want to share with you the photo I took at the WWII Memorial.

This photograph was lying on the wall, wedged beneath part of the iron scroll work.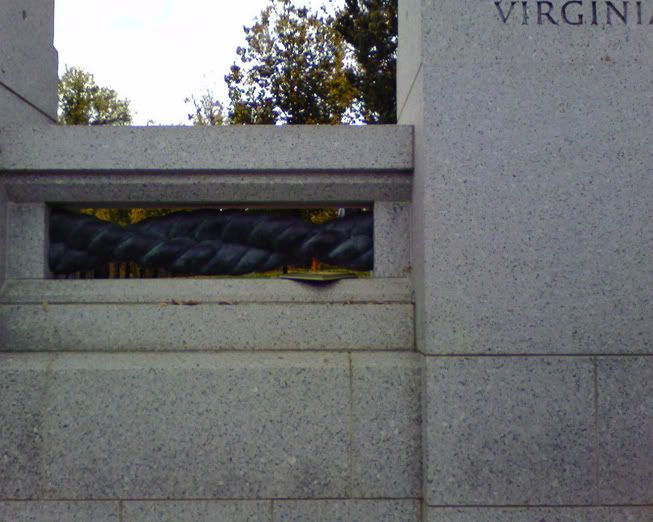 I don't know who left it, or why. The photo itself reminds me so much of my grandfather. I supposed it is the pose, with its 1940s patina. To see it made me miss him terribly.

So for him, for all of our family members and friends, lots of love and appreciation your way.

Now I need to go and call my dad.